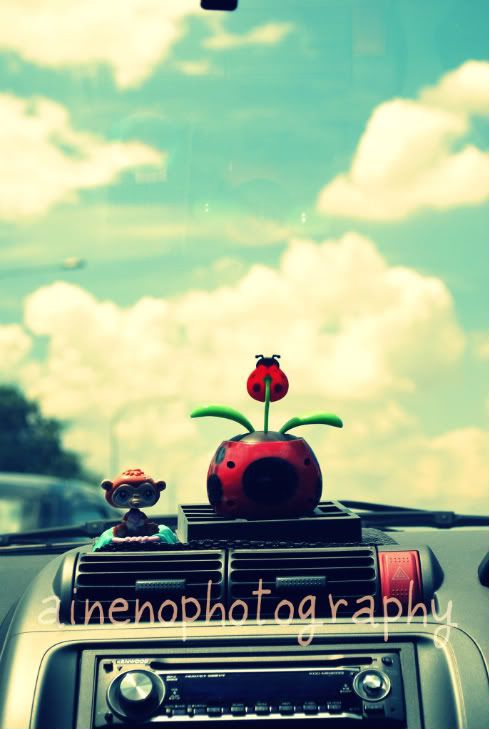 the sky was so beautiful~ :D *lovessss <3
HAHA! i've been away from Blogspot for awhile~~
woot! i seriously LAZY to update!!
but then ill MURDER this blog.. so now~
im updating!
kay!
HAPPIE CHINESE NEW YEAR
everyone!
eventho its VERY LATE! XD
kay! i went a TRIP to Port Dickson last Sunday, and woaah!
the beach was SUPER CROWDED with HUMANS!!
our swimming on the beach plan COLLAPESSSS~
but i get to take some picture of the not-so-sunset
after went Port Dickson, went to Melaka at the same day~
visit HOMETOWN~
went to see my aunt's new house! the house is SO CUTE!
:D and stay a night there~ i was able to online there too! awesome!
the next day went home and that evening went to Sunway Pyramid
ICE SKATING! :D weeeeeeeeeee ! yeah! ice skating!
it was FUN and TIRING! x.x
so yeah the other days ive been not updating..
im LAZY and was SICK actually
bahaha~ having so much FUN till SICK~ awesome ryte? lol
and not FORGETTING~ im still waiting for my
LOL

LI

POP

PHONE!
i wonder when am i gonna own those yummy looking Phone! XD
weeeeeeeeeeeeee~ i WANT i WANT!!! i WANT the
ouh yeah~ a SHOCKING news i heard that SPM 2009 results will be out
on........
12 March 2010
~ its not CONFIRMED anyway! dun trust me~ XD
but to remind everyone.. The date is NEAR very NEAR!!!!
and lastly i have to sleep now~~
cos COS!! tomorrow, wait not tmr, another 6hours, i got Driving Lesson!
start at 7.30am!! arghhh~~
that's ALL!~
Stay Healthy People~ Don't Get Sick Like Me!! :D