bukan nak ejek follower saya ya?
Buah hati yang bagi IDEA letak gamba monyet =.="
btw, this EVOLUTION THINGGY IS CRAP. STUPID.
Okay la, Alhamdulillah, memang ramai yang follow blog ni. Berterima kasih dari saya untuk semua followers, eh bukan! Supporters, yang selalu check update blog yang tak semenggah sangat pun ni =.=". Ye laa bukan ada apa pun, tapi memang la akan cuba untuk bagi yang terbaik. Memang jealous tengok warga SBC semuanya blogger awesome-awesome. Hihi. Aine memang cepat jealous :)
Tapi kan, walaupung
Kucing
bagi tips nak naikkan followers tu, tak ikut pun saya, SEBAB! Satu, malas. Dua, malas. Tiga, ada rasa macam tak perlu. Haha. Sebab, blog ni pun sebenarnya motip mula-mula menulis belog ni, untuk tatapan diri sendiri je. Cuba ah tengok entries yang lama-lama tu, memang tak paham langsung ape motip buat post senanye. Tapi walaubagaimanapun, saya paling sayang belog saya. Blogwalking pun malas. Update yang berkenan je selalu baca.
So, motip post ni, walaupun saya jeles dengan blogger2 yang awesome folower beribu-ribu, saya takkan kejar kuantiti follower. Siapa nak follow, follow, tak nak follow sudah. Takda nya saya nak blogwalking sampai ke pagi, pegi kat shoutbox tu, FOLLOW ME YEAH? =.=" memang saya rasa ada yang butthurt. Sebab ramai yang buat kan rakan2 SBC ku? :) And yeah, lepas baca post ni, nak UNFOLLOW saya pun, buat la, saya perkatakan benda yang benar. Sesungguhnya, blog yang saya follow, adalah blog yang saya berkenaan nak baca post-post mereka ni. Walaupun saya malas, tapi kadang-kadang tu ada teringat jugak. YEAH! Saya teringin sanad nak follower macam ni, Sejuk HATI memandang #ayatnovel. Penilaian blog mesti kena ada, jangan nak follow memvavi buta je :)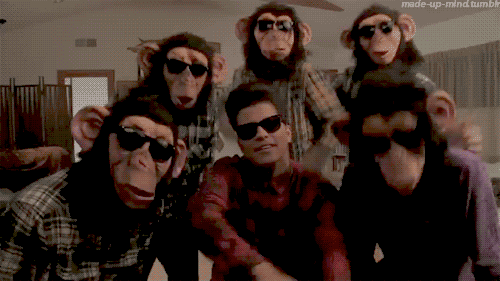 Just relax, and listen to Bruno Mars' LAZY SONG :D
u uh u uh hu hu hu ~ nothing at all :)
Siapa-siapa yang menjadi supporter kuat blog ni, yang terlintas nak comment, like post. Visit menambahkan traffic blog ni, TERIMA KASIH! da da da~~ #soundeffect. Saya akan terus menetaip selagi jari jemari ni masih boleh bergerak, FUYOOOH ayat over the top sangat. Eh dah hilang motip post ni, ENTAH. Okay. Aine merapu, siapa yang sanggup habis baca ni, TERIMA KASIH SEKALI LAGI~ Da DA DA DA~~ #soundeffectlagi. Kerana walaupun saya menulis tanpa berfikir macam ni, dan kerepek, merepek, merapu, meroyan? o.o STILL ada yang baca.~
#THROWCONFETTITOREADERS ♥
Iloveyouall! :D
Assalammualaikum.